After a post pandemic world, all online businesses realized that SEO growth strategy is absolutely necessary to be visible and to be found. As everyone turns to the web for search, it puts pressure on all online businesses to be found and to be searchable. If you have an online business, you need to be visible to those needing your services, and on search engines, SEO is the only way to get visible, and most importantly stay visible.
The need for SEO services has gone to an all time high. Whereas before we would need to sit down and explain to our clients what SEO was, today not only do most business owners get it, but more importantly, they want it.
Traditional business has become digital. From takeout, ordering groceries to buying a car. Everything that once was in person, today is digital. SEO is the key to reaching these digital clients in a matter of seconds.
But what's important to clarify, SEO is a continuous process, usually referred to as SEO growth strategy. We meet a lot of business owners who say; Yes, I did SEO when I launched my website, or I have someone working on my SEO. This is great to hear, but it does not mean that your SEO is growing. SEO growth is about monthly monitoring strategic blogs and articles which are written to address the search terms that your website is ranking in, so you can improve your google ranking.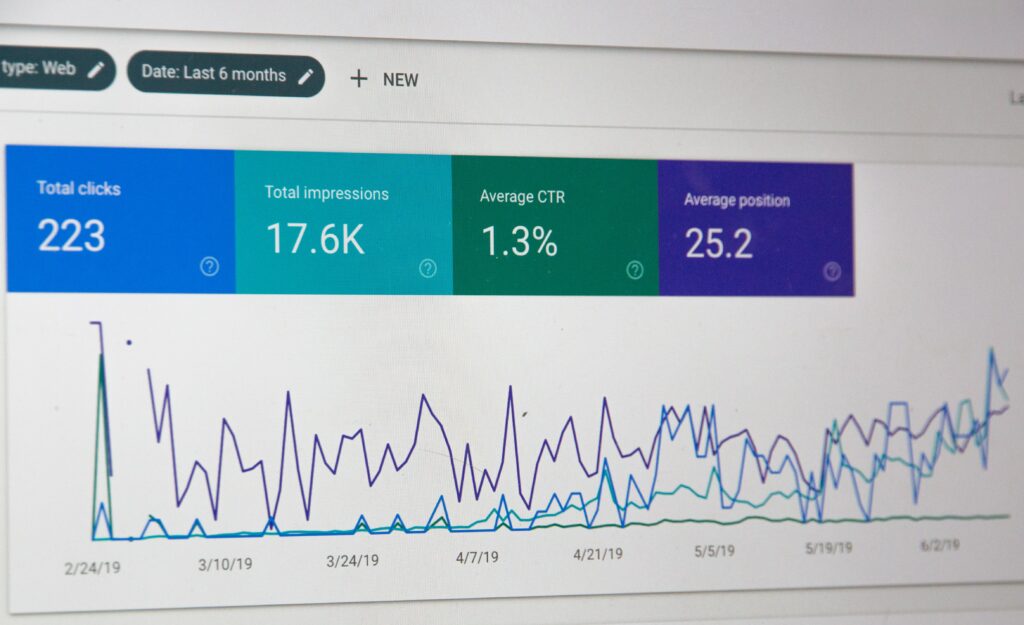 Here are 10 reasons why you should have SEO growth strategy for your business regardless of size or industry:
1. Organic Search
While google ads are great, they are expensive and still not the number one choice for those searching. Most people on search can tell the difference between a google ad, and an organic google recommendation. Organic search is the most important factor in the website's performance, making it critical to the buyer funnel process. Google owns 92% of the search market, which means that understanding its algorithms and what Google looks for when scanning your website is important and a big part of your website's success.
It has been said that all people with access to the internet will search on google at least once a day for something they need information on, making Google the most visited website in the world. If your website is visible to Google and most importantly trusted by google as a good information source, then your brand is on the way up to be noticed, or stay noticed. 
2. SEO Builds Trust
People do business with people they like and trust. Those who educate the best, get the business. These are two principles that are simple and relatable across all industries.
SEO has these same exact goals.
SEO wants your website to be liked and trusted and wants your website to educate the best so you have the conversions you need.
Trust in SEO starts with a clean beautiful website that has a good user experience, where all links and buttons work. We want the user to have a good experience when visiting and not have any reason to exit out. Trust also means relatable content and optimized page elements that make it easy for the user to understand what they are reading. By having a good and rich experience you are establishing authority within your industry with the user, which is the most important thing for brands that are digital.
The reality is that it's not easy to build this digital trust and credibility overnight, it can only be done over time with a solid month to month plan.
Establishing a brand on digital platforms, like the web takes patience, effort and commitment.
3. SEO helps you understand the voice of your consumer
SEO is the most powerful tool to get to know what your client wants. What are they searching for? What do they want? SEO data provides us with user intent and behavior on search engines. How do we analyze this? We do it by getting a list of search query data, SERP analysis and analytics data from the website.
4. SEO growth strategy: Better user experience
The goal is for every person visiting the website to have a good user experience. This goal starts with links that work on the site and pages that don't break. As a result, the user experience has become the number one priority of every website builder. Nowadays, Google has become very smart in identifying if the user is having a good user experience. Furthermore, customers clicking on a link from search know what they are looking for, if they land on your website and the page they are in has no information that corresponds to the search, the user will leave your website and be unhappy. Google will note this as a poor user experience, and most likely not show your website the next time someone searches a similar keyword. Because of this, it will make the performance of the website suffer.
Google's intention is to offer the user the information they need with fewer clicks.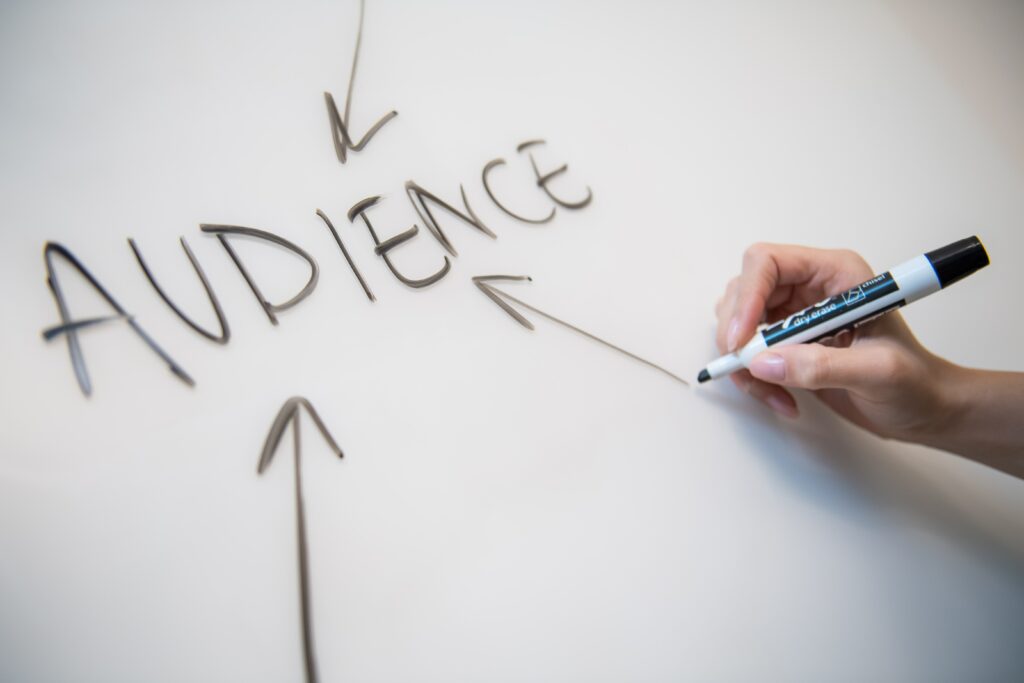 5. Local search
The local search SEO helps those next door find you faster. As a result, local search is the number one way to get recognized by those using search (most likely in their mobile phones). It gets fueled by google reviews and other third party review sites like yelp and neighbor next door. Moreover, local SEO focuses on specific towns, cities or neighborhoods. It focuses on specific words or sentences that are familiar to those in the area and likely to be used by them when searching for services.
6. Brand recognition and buying power 
A good SEO strategy focuses on creating brand awareness, and educating the client on the products, services or special offers. SEO guides the selling cycle and helps convert clients faster. A well optimized SEO page that speaks about the product or service will educate and help the client under way before the sales person has contacted them. The page will be doing part of the sale for you, by focusing on the rule, "he who educates the best, wins". 
7. SEO growth strategy: Algorithm compliance 
SEO is a great way to stay in the loop with google algorithms. We all know how fast and how often google algorithms change. However, if you stay on top of your website SEO by updating and implementing new search terms and industry trends, you will also be staying relevant on google. A website that is not updated or enhanced will fall out of Google's radar and suffer on search. Publishing monthly SEO blogs will keep your website fresh and relevant as new algorithms come.
8. Meet your new PR team
SEO is PR. Meet your new brand ambassador. 
SEO is a great way to get noticed and recognized. You don't have to wait for someone to discover you or recognize you. But, you can share what's happening within your company by creating a post about it. You can get your audience excited about what's coming by sharing a blog and later repurposing it on social media. Thinking of SEO as PR allows you to grow your brand equity and enhance your user experience as now they feel like they know you on a personal level.
9. SEO is the cheapest 
When it comes to cost, SEO is the cheapest option. Now before you go ahead and disagree, let me say why. Most web companies will charge you $500-$1000 for 1 to 2 SEO blogs a month. The average third party lead costs are $200-$300 per project. These leads are not guaranteed to succeed or sell. Meaning this money is a marketing cost.
However, money invested in SEO does bring you leads too, just at a different rate. Why is SEO lead generation a slower game? That's because SEO costs are not marketing costs but rather an actual business investment. SEO is an investment. If implemented correctly it will never go away. If anything, it will only get better and will age like fine wine. The most important thing about SEO lead strategies is that it's just yours. You are not fighting for the client, the client is coming straight to you.
10. SEO growth strategy: Identifies opportunities and client needs 
SEO is our way to understand our clients needs and behaviors. With SEO we can learn so much about the user. We learn where clients are coming from, what attracts them, what held their attention the most and what kind of information they find valuable. Also, We can see if a certain topic is trending more than others. We have found that SEO has identified areas that we can have a niche offering in when we did not even know it.
Now that you have 10 reasons why you need SEO, remember that SEO is a long term game. Before you jump in, ask yourself; how long are you willing to invest before you see the return on your investment?