Rootless Agency brings life to international on-line retail store with innovative marketing strategies.
After years of operating solely online, the Quilling Card Company opened their first brick and mortar in Holliston, MA. Their mission has always been to provide high-quality, creative products that were more than simply greeting cards. They are individual works of art.
Known online throughout the world, this Framingham MA company is the largest creator of paper art quilling cards and supplies. Their products are shipped all over the USA. They are one of the largest distributors to greeting card and gift stores, like Hallmark Cards.
Their new location features a carefully curated selection of their most popular items. Plus, they offer some special art finds that are exclusive to their store.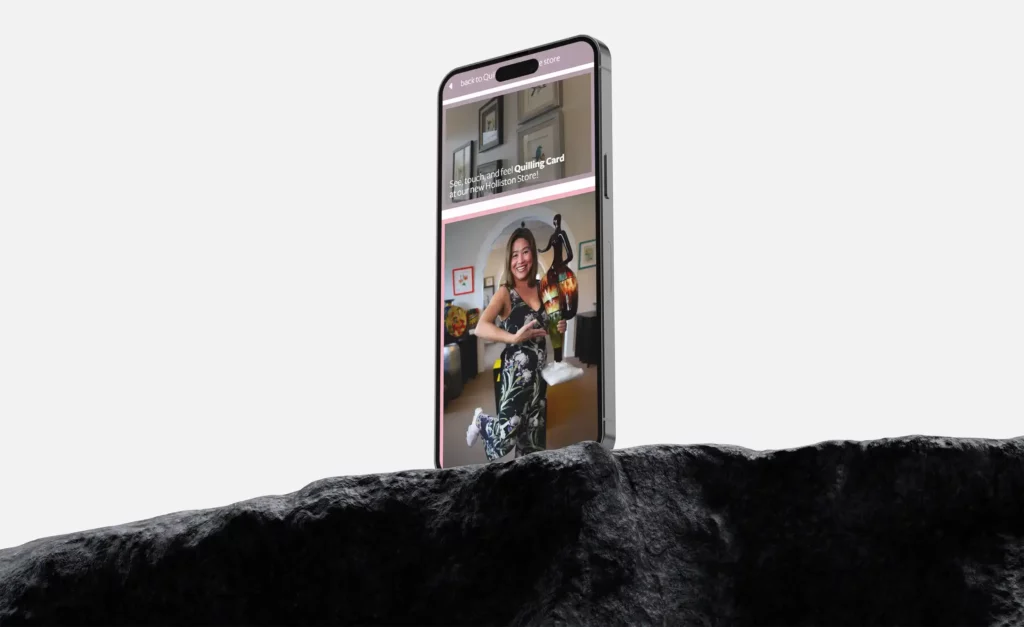 A grand Grand Opening for Quilling Card Holliston
Quilling Cards approached Rootless Agency, having been referred by another Rootless client. They wanted their Holliston, MA grand opening to be more than just their first day open to the public.
Rootless Agency's co-owner, Greta Bajarmi was thrilled with the prospect of strategizing their opening. She Created a plan that included a gift for each attendee of a Do-it-Yourself quilling card kit. This kit, valued at $50, surprised the attendees who learned how to do quilling. Later they went home with the makings of a one-of-a-kind DIY personally created work of art.
In addition, Rootless Agency spoke with the owners of a local winery, the Broken Creek Vineyard in Shrewsbury MA. They were retained to present a wine tasting at the Quilling Card's grand opening. The 40-acre winery is family-owned and offers a full selection of red and white wines.
The wine tasting was strategically positioned at the last room of the gallery so that guests were able to fully explore the Quilling Card gallery before arriving at the wine tasting.  Broken Creek showcased five wines, which created a friendly, fun atmosphere. The wine tasting introduced those attending to their local business as well – a win-win for both companies.
Our Experience
Greta Bajarmi is not new to planning and executing events. She has organized ribbon cuttings, holiday parties, grand openings, anniversary events, and more. Greta knows how to get others excited about her clients' companies and to tell others. She is at her best engaging in conversation and her passion for her clients shows. Greta explains, "I see more than the results. I see entrepreneurs who saved money and spent hundreds of hours to get their businesses up and running. I appreciate all the hard work and grit that it takes."
While 50 attendees were hoped for, more than 100 visited Quilling Cards that day. Not one left without purchasing something. A wonderful outcome even though by design, there were no sales reps pitching product sales.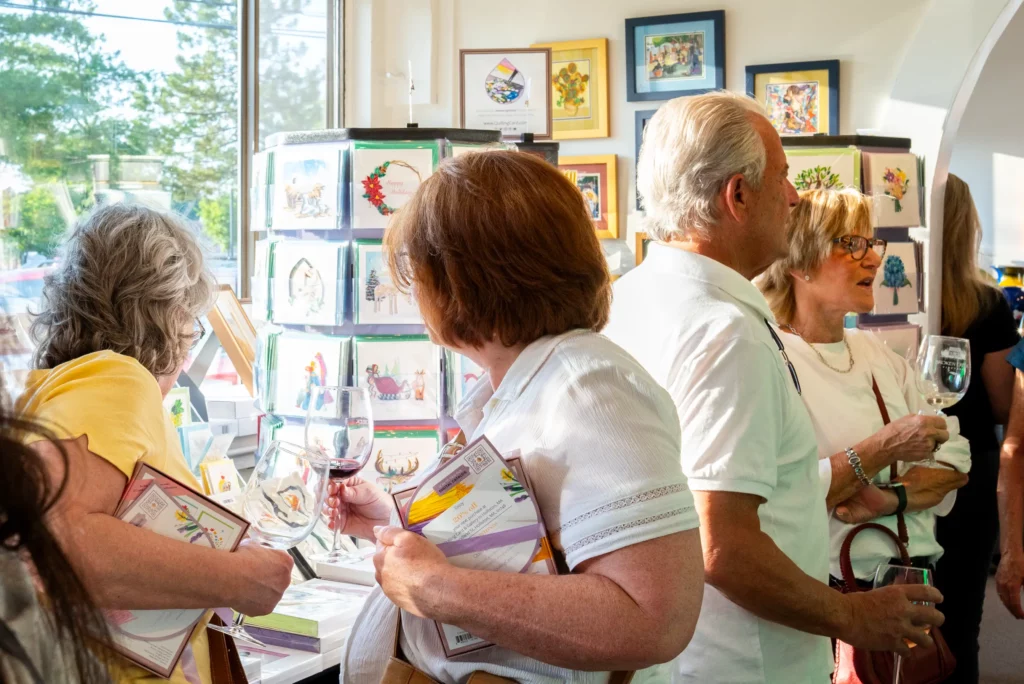 The behind-the-scenes story.
While Rootless Agency planned and executed the successful grand opening day, they did much more that wasn't visible during the event. They obtained the necessary permits to host the event. Rootless applied for a liquor permit and a police detail. The Rootless Agency photographer took videos that can be used on the Quilling Card's Holliston website for marketing promotional advantage. Rootless obtained permission for attendees to park at the school parking lot across the street.
Rootless Agency took care of all the behind-the-scenes details so that the owners didn't have to worry about a thing. Family, friends, and future customers could attend and have a fabulous time.
A website within a website
Quilling Cards already had an online presence with their successful website and Shopify store. They needed to have a way to introduce and attract local customers to their new retail store. Rootless Agency accomplished this by creating a landing page which acts as a website within a website. This landing page speaks directly to the local Holliston, MA and surrounding area customers and prospects.
Rootless Agency produced a branding video to give the landing page a personal vibe with photos of the owners who speak directly to MA residents. The website will also include training videos or those new to the craft of quilling.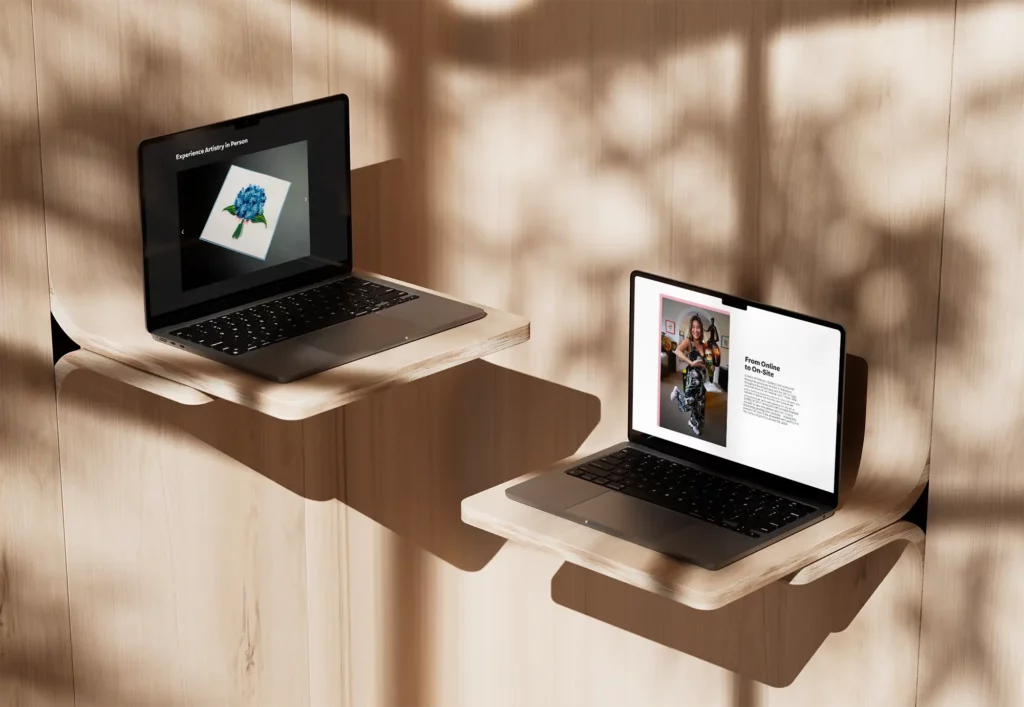 The Quilling Card story
Huong Nguyen Wolf is Co-founder and CEO of Quilling Card. A native of Vietnam, Huong worked in marketing throughout Southeast Asia and the US for large corporations. Her passion for quilling led her to pursue her entrepreneurial spirit. In 2011 Huong and her husband Raphael Wolf turned her crafting expertise into a flourishing greeting card company. Now this beautiful art form is more accessible and can be found in the homes of admirers all over the globe.
Quilling Card; Going forward
Since the Grand Opening, the owners report an increase in foot traffic. This translates into more exposure for the Quilling Card store and more sales.
Their quilling materials and cards are selling well, and locals are treated to one-of-a-kind works of art. This includes custom-made wooden ships, a wolf carved out of wood, art pieces from Vietnam, hand-painted glass, and more.
A challenge made and met.
Greta Bajrami, smiles when she remembers what Rafe Wolf, President of Quilling Cards said to her. "Just how are you going to bring life to the store and get visitors excited about Quilling Cards?" she recalls. She and Rafe agree that Rootless Agency was successful in achieving that goal.
Greta says, "On opening day, people saw how the cards are made. They were able to touch them and experience the art firsthand. Each card is a labor of love and takes an hour to produce. These are more than greeting cards. Each is a unique work of art."
If you have questions about rebranding your company, building a website, or creating a successful marketing event, contact Xhulio Jamaku, co-owner of Rootless Agency.