How Rootless Agency used Social Media to help Studit succeed.
The brainchild of university student, Arjanita Livadhi, Studit was born of a need to educate herself about the comprehensive and challenging process of applying to a secondary school abroad as a foreign student.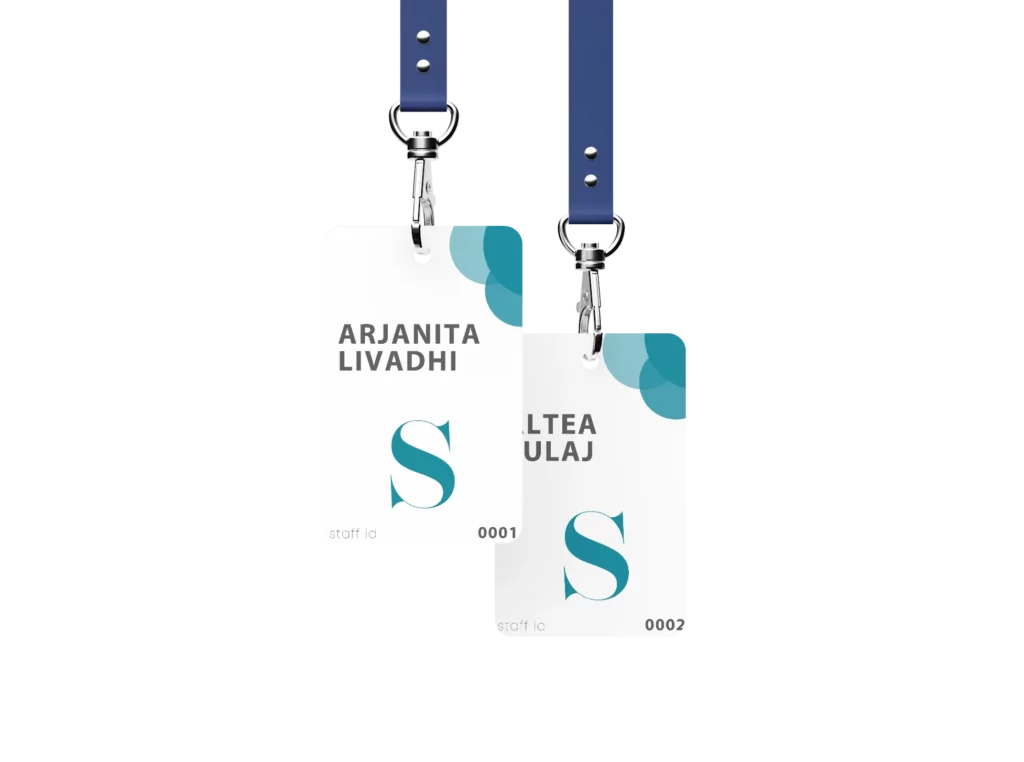 From an idea…
"I had this crazy idea of going to school in Germany. When I researched how to apply, I discovered a maze of things I had to do and documents I had to file with the proper authorities," Arjanita said. In addition, she had to contact the Embassy, find a place to live, and check transportation options.
"Then there was the whole business of cultural differences," she added. "Social customs and current fashion were a concern. I wanted to fit in… a universal desire among college students."
What Arjanita found was that there was no one place to find this information. It was complicated, time-consuming, and frustrating. She consulted the Internet. Arjanita called agencies and followed up with other agencies she was advised to look into. She lost track of the number of places she researched or called to get the information she needed.
Once she navigated the process, she decided that what she learned could be a benefit to others and Studit became a reality.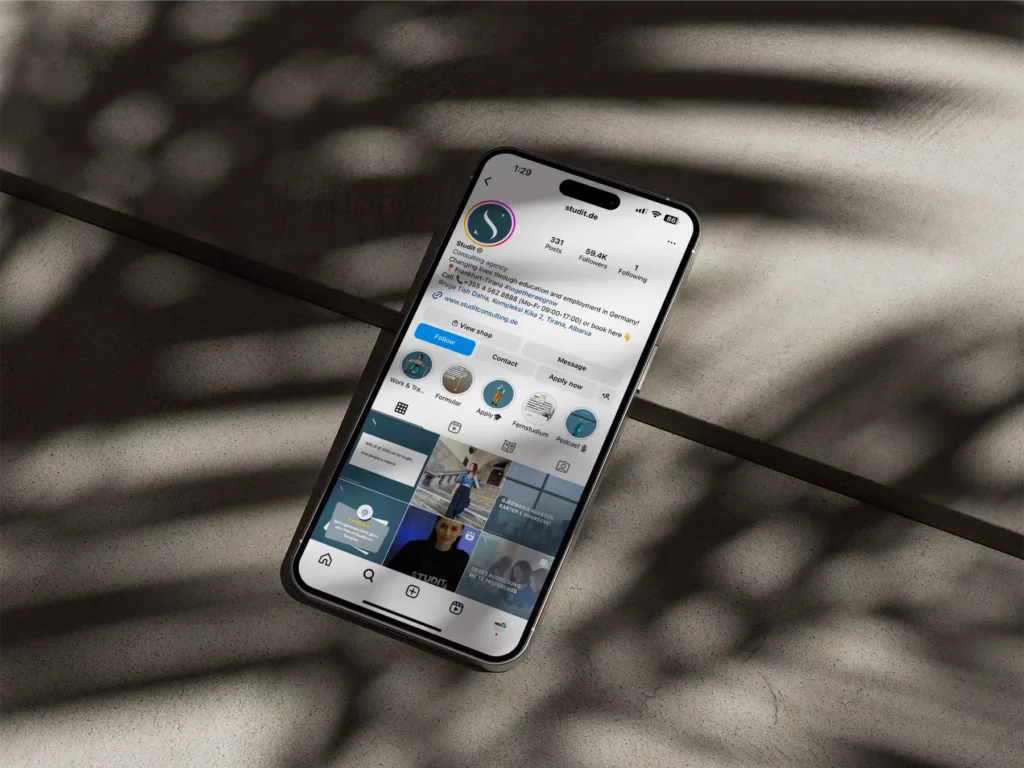 The vision took shape
Her idea was to create a business that teaches students to navigate this process that included a myriad of requirements. She began by having consultation calls with students by phone. When she was traveling, she met in person with students and gave workshops.
What happened next was not expected… Arjanita had more students looking to study abroad contact her and her business bourgeoned with so many new clients that she had to expand her services and her staff. Her idea for a business was confirmed (over and over) by those clamoring for the information she provided. There was, indeed, a big market for this.
Rootless Agency gets involved
Arjanita contacted Rootless Agency to design a logo for her company. Logo development is often the jumping off point for branding a company. A logo that represents the philosophy or symbolizes the company's product and services will serve as top-of-mind recognition on the part of the potential client or customer.
Consistency is the number one rule for branding. A strategic marketing plan will use the company's branded logo as the foundation for all marketing. The process for creating a logo is one that involves discussions with the client so that the agency can understand the client's vision, likes, dislikes, and goals for the company. Moreover, these meetings provide the seeds that will spark the imagination and creativity of the design team.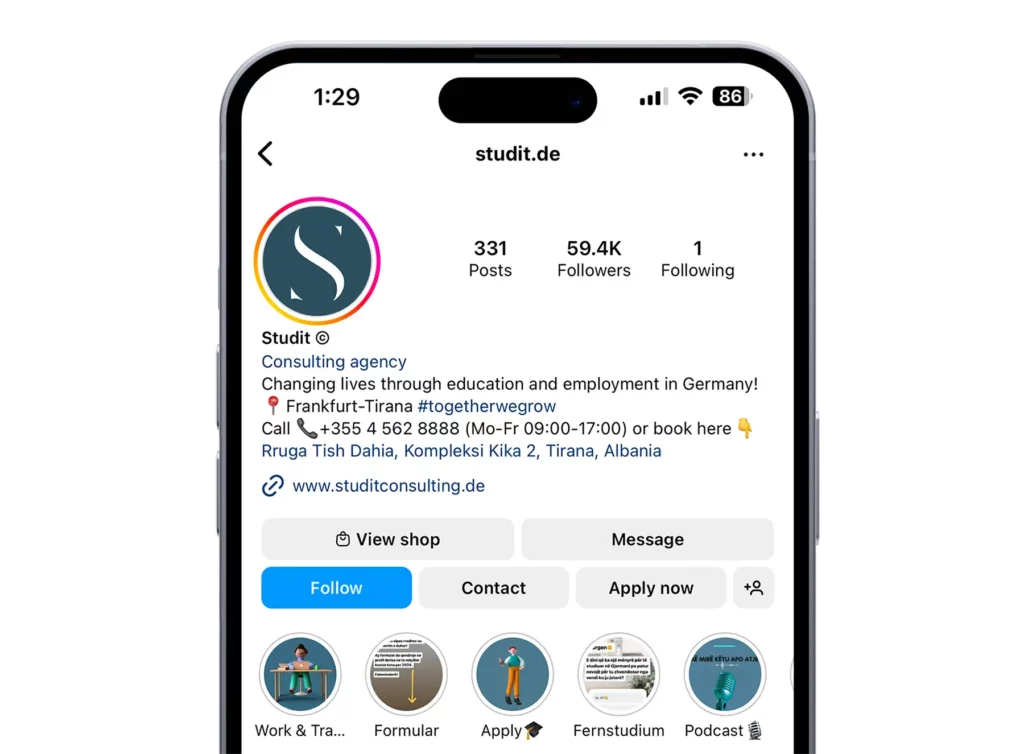 Rootless began with multiple meetings with Arjanita to determine how she envisioned the logo and how it could be used in her marketing and merchandising with consistency. The design team created four to six sketches in black and white and then after her review, they finalized two versions with colors. Additionally, they presented mockups which allowed Arjarita to see how the logo would look on her marketing materials and merch. Once the logo was finalized, it was reproduced on everything in her strategic marketing plan.
Social media was used next to gain exposure for Studit to introduce the company's services and to instill in the reader, a need for those services.
Using social media successfully for Studit
Xhulio conceived a campaign that used a humorous tone so it created a casual and accessible vibe for the company. He used subject lines like, "What's the first thing you do in Germany that is wrong?" This gained exposure for the company and then Xhulio added information about the services Studit provides, like "Five universities that have the highest acceptance rate!" Or "Five reasons why your college or job application doesn't get attention." Rootless Agency posted free information like this on social media that was helpful to students. They created a "teaser" that prompted potential clients to follow up and call Studit.
Social media phase two
The next phase of social media featured student success stories. For example; there was the student in Albania that successfully applied and was accepted to one of the best universities in Europe or one about the student in Germany who got an incredible job after graduation.
After a while, the strategy expanded with videos on Instagram that garnered tremendous attention and followers. Now Studit helps professionals as well as students around the world who want to study or work in Europe. Furthermore, the company's goal is to introduce their services and have students in every European country.
Arjanita and her staff – now numbering ten – have a passion for education and knowledge. Studit is focused on helping others by making the whole process easier. Their services are customized to meet the specific needs of each client. They work collaboratively throughout the process and now offer to help complete the forms necessary, including VISA applications.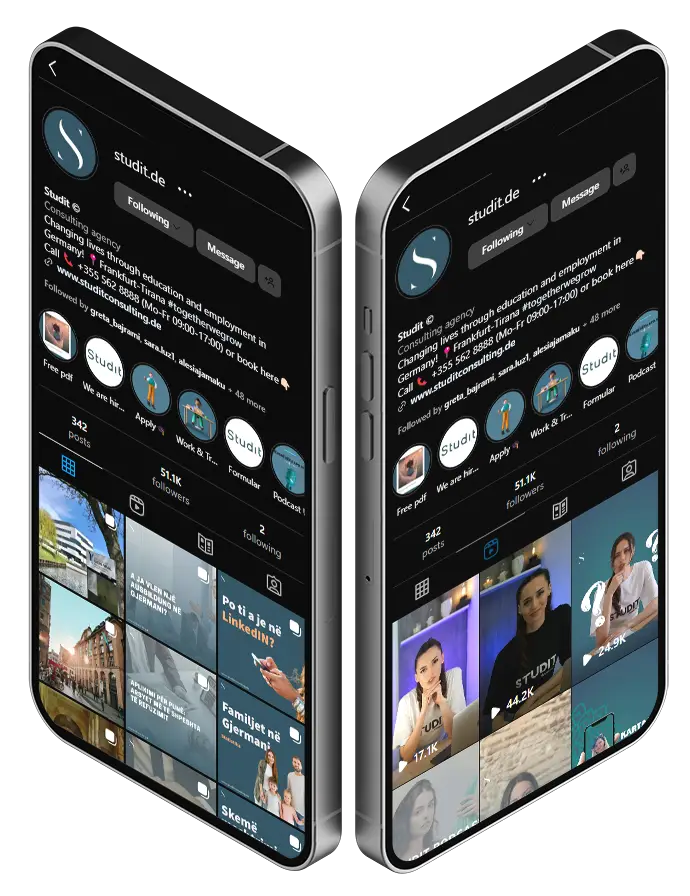 What's next for Studit?
Arjanita graduated with a degree in Law and she now wants to open a language school. Greta Bajrami says, "Building an online community enables Arjanita to create sister companies that benefit from the lessons learned from social media and branding. When you do social media right, it opens the door to many more opportunities." 
Curious to read another success story? Here is Lunaria and how we transformed her business from nothing to the nr 1 brand in dried flowers.
If you are thinking about a logo or branding your company or if you are a startup in need of a strategic brand for your business, call Xhulio Jamaku at (508) 293-1847 or contact him for a free consultation.